There are so many different games in the casino, but any professional player would advise beginners to play those that have the lowest house edge possible.
One of those games is Blackjack and it is not only an enjoyable game to play, but it also has one of the lowest casino advantages ever.
That being said, how exactly do you play and win at this game? Well, read further to find out some helpful tips that will increase your odds of winning.
Perfect Times to Hit
During gameplay, you are going to be given a couple of cards and the dealer may also reveal some cards as well. There are some perfect times to hit depending on your cards and the dealer's face-up cards. Here are some scenarios:
If the dealer's face-up card is either 7, 8, or 9 and your hand sums up to 9
If the dealer's face-up card is an ace and your hand sums up to 11
If the dealer's face-up card is either an Ace, 7, 8, 9, or 10 and your card totals either 12-16 or 8
If the dealer's face-up card is 10 and your hand is equal to that.
When to Double
This strategy is often used by veteran players, especially when their total cards amount to 9, 10, or 11. This will give the player a good chance of getting 19-20, assuming that they have either a face card or a 10. Here are the rules that will help you determine whether doubling your hand is necessary:
Double when you have 11 unless the dealer has an Ace
Double when your cards sum up to 10 unless the dealer also has a 10 or an Ace card
Know the Rules
Did you know that the game of blackjack also has its own variations? Well, if you try some new versions of the game, you have to keep in mind that these versions have slight variations when it comes to the rules of the game, as well as the payouts.
A responsible player should know the nuances and changes, especially with regard to handling payouts. Furthermore, you have to know the rules of the games that you want to play as well. Some examples of popular blackjack versions include Progressive Blackjack, Perfect Pairs, and Super 21, among others.
Card Counting
For those of you who do not know, card counting is actually an age-old strategy that veteran players use in order for them to gain a huge advantage when playing Blackjack.
Although technically, the said strategy is not at all illegal, there are some casinos that actually prohibit its use. If you are not subtle with it, you may get escorted to the exit if you are caught.
Use card counting only as a means to gain somewhat of an advantage and make sure that you do your best not to get caught.
Play the Online Version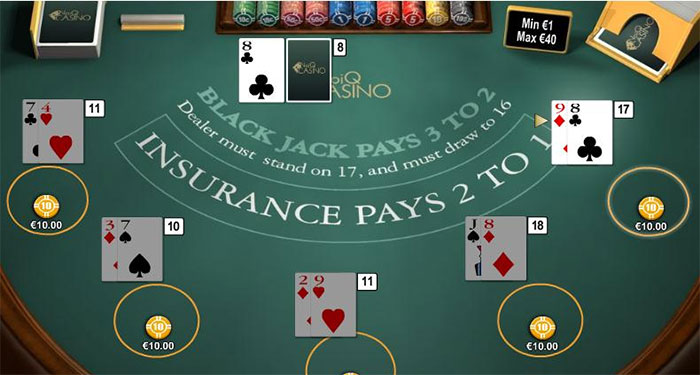 Although playing blackjack in an actual casino is a great experience, playing online is so much better in many ways. For one, it is much cheaper than actually going to a real casino. Second, you can play in the comfort of your own home. Heck, you can even play the game even when you're wearing your PJs! Third, you can avail of certain bonuses that are only available when you play online.
Only Play at Games that Match Your Bankroll
The last piece of advice I can give to you would be to play in a blackjack game that actually corresponds to how much money you're willing to spend.
For instance, it is not a good idea to play at a $100 per game blackjack table if your budget is only $200 for the night. It is much better that you go for the much smaller bets and go up from there than to play a bigger bet right off the bat.